Legacy Music provides a great selection of banjos from beginner to professional level.  We are proud to be authorized dealers for:

Deering Banjo Company was founded in 1975 as the world's specialist in banjos and has grown to become the largest manufacturer of American made banjos in the world. Located in Spring Valley, CA, Deering produces all of its quality 4-string, 5-string, and 6-string banjos in the same US facility and boasts the most knowledgeable team in the industry. Always on the cutting edge of banjo innovation, Deering is proud to have artists such as Mumford and Sons, Steve Martin, Tony Trischka, Jens Kruger, Keith Urban, the Avett Brothers, Dropkick Murphys, and many more play their banjos.
Legacy Music has a great selection of the Deering Goodtime Series banjos in stock. And we can order in just for you, any of the Deering Banjo line.  All Deering Banjos are made in the U.S.A.
                                                      Fender Banjos,  Whether you are looking for a basic starter package, or your next step up banjo, Fender has a banjo for you.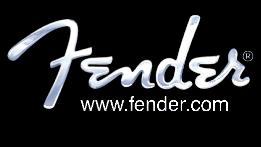 THE FEEL -Enjoy the vibe of a front porch jam with a Fender banjo on your knee.  THE TONE – Fender banjos not only let your tell your musical story, but project it with a country sparkle and a bluegrass twang.  THE LEGACY – A nod to classic banjo tone and styling refreshed with today in mind.  Come in and check out the our in-stock Fender Banjos.

Folk and bluegrass are at the very heart of our most celebrated musical styles and those rhythms and voices are very much alive today.  From beginner to intermediate level banjos, Gretsch offers a full line of folk and bluegrass banjos that are true in sound, authentic in heritage and fit for exploring the music of yesterday and today.
Legacy Music offers private banjo lessons.  Visit our lesson pages by clicking here.